banner
Приветствую!
1. Немогу корректно разместить баннер, то есть его не видно мне.
Все заполнено верно, страница с ним существует, но найти его невозможно. Предполагала, что он будет в шапке сайта, но его нет.Кто-то сталкивался с этим?
(без заголовка)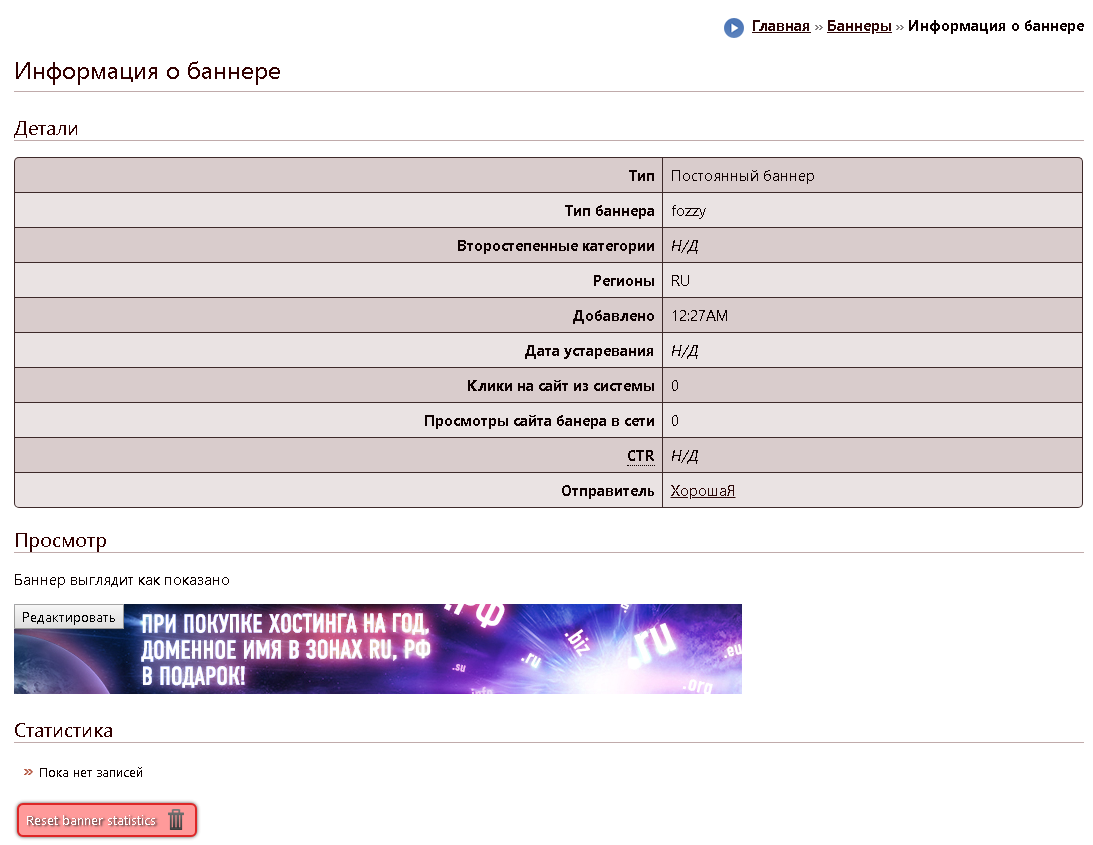 Greetings!
1. It's not right to place a banner correctly, that is, it's not visible to me.
Everything is filled in correctly, the page with it exists, but it can not be found. Assumed that he would be in the header of the site, but he was not. Someone was faced with this?
(No title)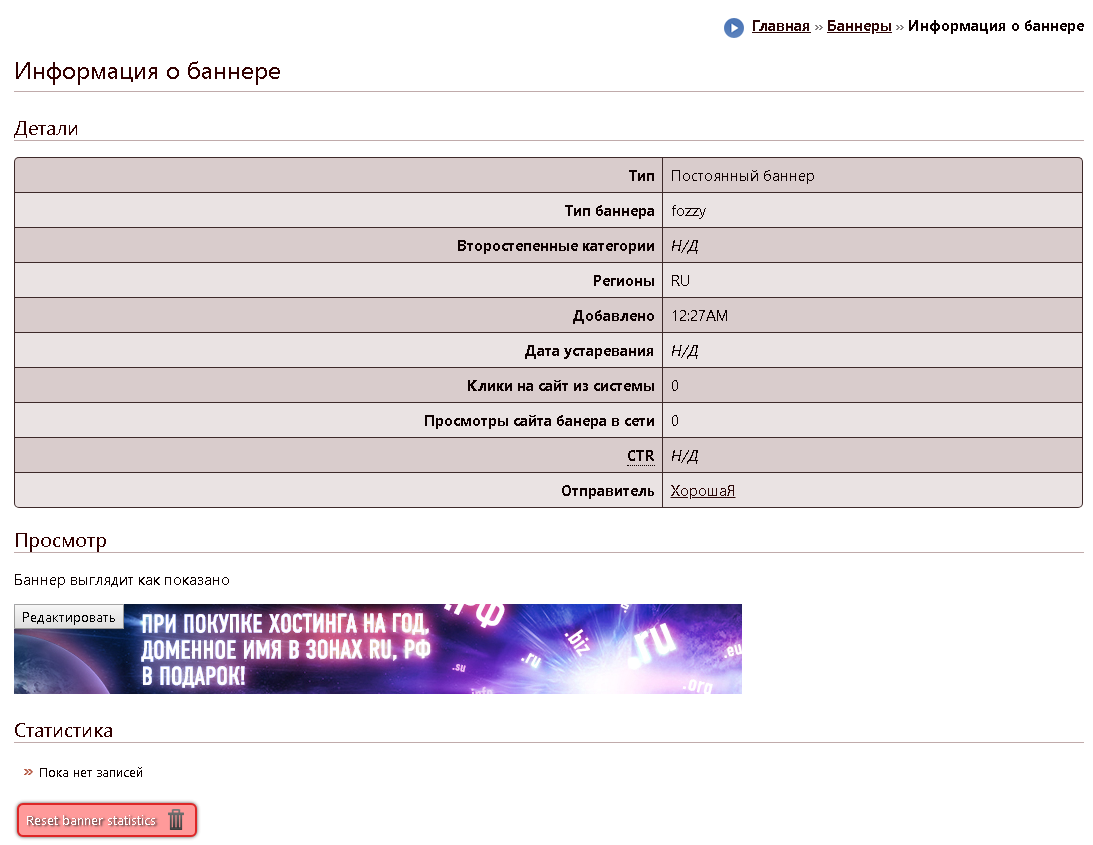 ---
Я самая красивая из стаи синих птиц.
Site staff
No, it isn't disconnected. It isn't visible in one brauyer and on different computers.
---
Я самая красивая из стаи синих птиц.
Site director
Sorry for the very late answer.
Banner display is controlled by a privilege - "Avoid banners". Administrators have all privileges. So they never see banners.
However, there is a workaround. There's a configuration option called "Show banners to admins".
It is under:
Admin Zone > Setup > Configuration > Feature options > Banners
This overrides the privilege.
---
Was I helpful?
If not, please let us know how we can do better (please try and propose any bigger ideas in such a way that they are fundable and scalable).
If so, please let others know about Composr whenever you see the opportunity or support me on Patreon.

If my reply is too Vulcan or expressed too much in business-strategy terms, and not particularly personal, I apologise. As a company & project maintainer, time is very limited to me, so usually when I write a reply I try and make it generic advice to all readers. I'm also naturally a joined-up thinker, so I always express my thoughts in combined business and technical terms. I recognise not everyone likes that, don't let my Vulcan-thinking stop you enjoying Composr on fun personal projects.

If my response can inspire a community tutorial, that's a great way of giving back to the project as a user.
1 guest and 0 members have just viewed this.
Statistics
Users online:

gabriel58, John Connor, Philip, deepu_ms, Vaiva, amit.nigam, Manu, ManojSree, mytracker

Forum statistics:

1,296 topics, 5,829 posts, 7,064 members
Our newest member is flour2door

Birthdays:
Back to Top